Posted on Monday, September 25, 2023 09:04 AM
BORN Ontario is a prescribed perinatal and child registry that is funded by the province's Ministry of Health. BORN Ontario was the victim of a cybersecurity incident earlier this year and your information may have been impacted. The incident was caused by a vulnerability in the file transfer software BORN Ontario utilized, called MOVEit.
We are among the many Ontario healthcare providers that share personal health information with BORN Ontario related to pregnancy, birth and newborn care –...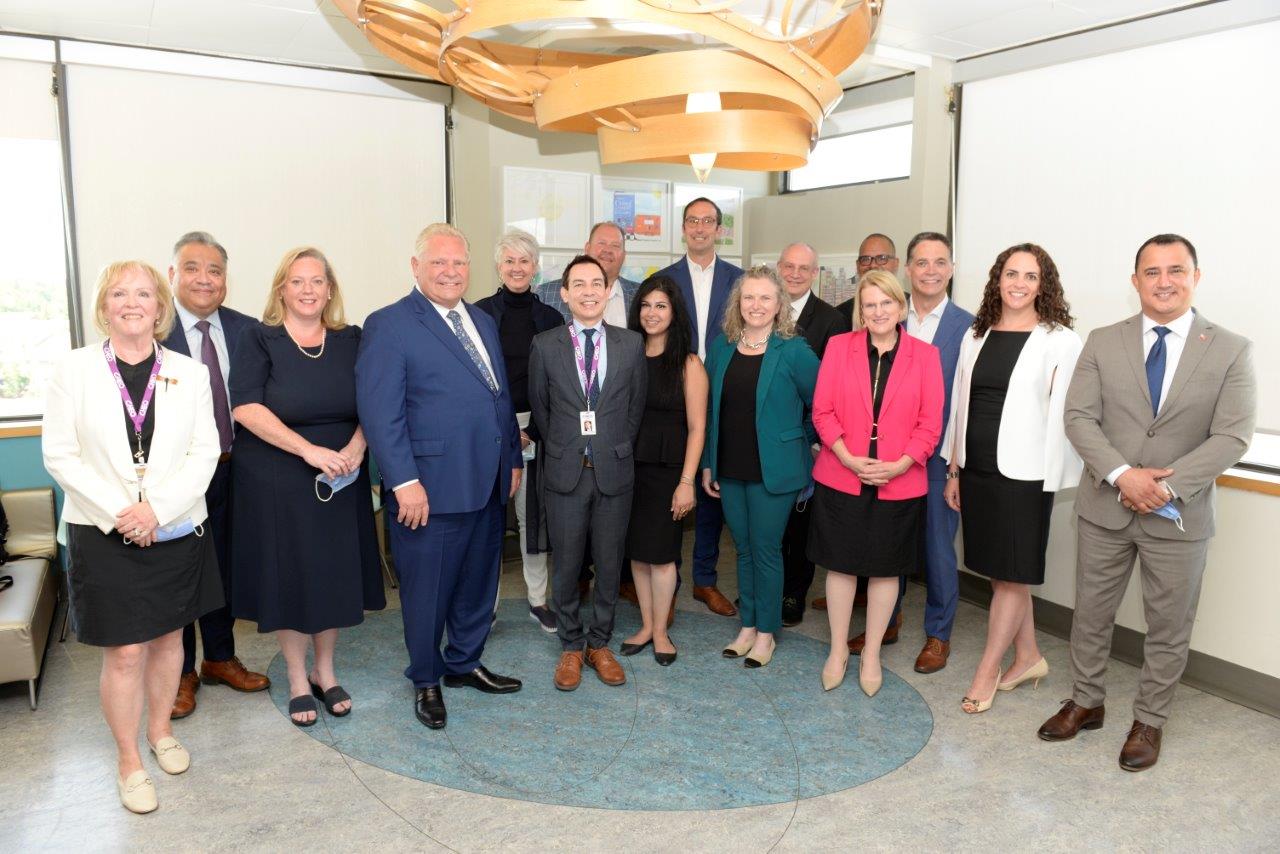 Posted on Wednesday, July 19, 2023 01:21 PM
(OTTAWA, Ontario) – Today, the Ontario Government Made Kids Count with a historic investment of $330 million to expand children's health care across the province.
This investment will allow children's hospitals and community-based providers across the province to expand services and reduce wait times for essential children's health care services, including surgeries, procedures, diagnostic imaging, mental health treatment, and child development and rehabilitation. This will allow providers to run...
Posted on Monday, July 10, 2023 09:10 AM
OTTAWA (ONTARIO) — Today, CHEO marked the opening of new treatment areas that will increase capacity for the mental health inpatient care unit, which provides crisis stabilization and assessment for children and youth at an extremely vulnerable time in their lives. With the demand for mental health care at CHEO surging for years, the four new single rooms will increase capacity by an estimated 20%.
"Addressing the mental health crisis in our youth requires us to have the capacity and tools to do...
Posted on Thursday, July 06, 2023 10:04 AM
Ottawa, Canada — CHEO's President and CEO Alex Munter has received two prestigious local awards for his leadership through the pandemic and his advocacy to improve health care for kids:
He was named Communicator of the Year by the International Association of Business Communicators (IABC) – Ottawa chapter.
The Rotary Club of West Ottawa presented him with the Paul Harris Award, named after the founder of the Rotary movement.
Both awards point to his exceptional stewardship and leadership of CHEO...
Posted on Tuesday, June 06, 2023 06:59 PM
Environment Canada has issued a Special Air Quality Statement for the City of Ottawa with the Air Quality Health Index (AQHI) in the high-risk category.
Public health officials are advising young children, elders and anyone at risk to avoid strenuous outdoor activities and reduce or reschedule strenuous activities, especially if they experience symptoms such as coughing and throat irritation. For more, please see: