Posted on Wednesday, April 27, 2022 01:29 PM
Ottawa — A new system capacity report from the Francophone working group of the Kids Come First Health Team assesses access to French-language health services in the Champlain region and finds a resounding need to improve, facilitate and centralize access to care, with a priority focus on service for mental health and addictions, and medically complex care. 
Led by the Francophone working group of Kids Come First, Portrait des besoins en matière de service de santé pour enfants et jeunes francophones...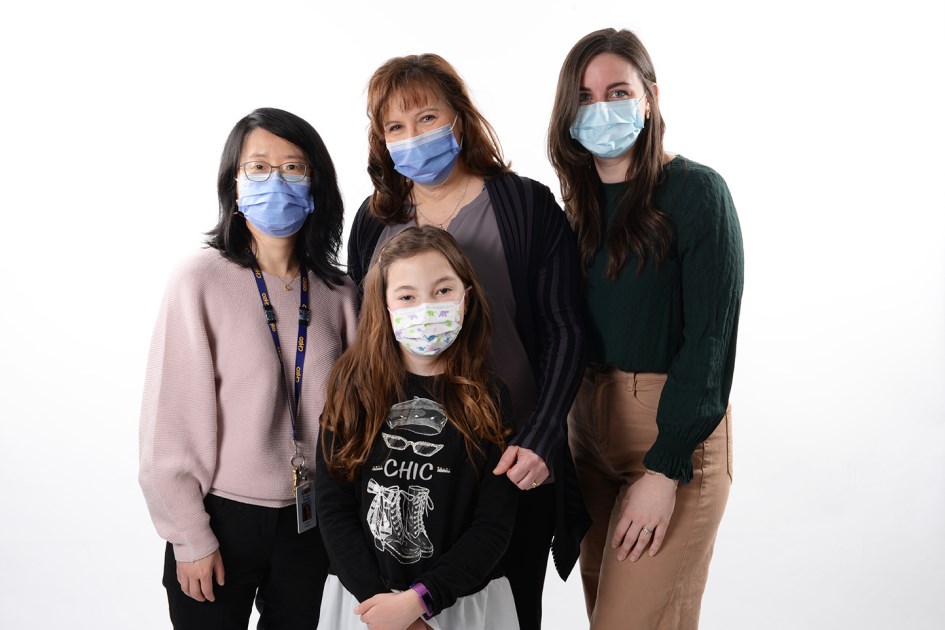 Posted on Tuesday, April 26, 2022 12:01 AM
Co-led by CHEO and SickKids, Genome-wide Sequencing Ontario (GSO) seeks to enable precision medicine through timely diagnoses for rare diseases.
April 26, 2022 — Ottawa and Toronto — Twelve-year-old Anna and her Ottawa family have been on a quest for diagnostic answers since she was six months old. Isla, 4, was a medical mystery from her first week of life. A pilot project from CHEO, a pediatric health care and research centre in Ottawa, and The Hospital...
Posted on Thursday, April 21, 2022 06:16 PM
April 29: This outbreak is now over.
April 21, 2022 - Ottawa - CHEO is currently experiencing an outbreak of COVID-19. 
An outbreak may sound scary. Here's what it means. CHEO's Infection Prevention and Control program, in collaboration with Ottawa Public Health, declares an outbreak when people (patients, caregivers, staff, and/or medical staff) on the same unit test positive for COVID-19 within a 10-day period where these infections...
Posted on Thursday, April 21, 2022 04:47 PM
Who we are looking for
CHEO's Department of Pediatrics, which is part of the University of Ottawa, is recruiting interested patients and families who want to help with teaching our most senior residents.
What is a resident?
A resident is a pediatrician-in-training who has finished medical school. Residents complete four more years of training to become pediatricians. At the end of residency, senior residents do an exam to qualify them to become full pediatricians. We are recruiting...
Posted on Wednesday, April 13, 2022 01:07 PM
We know parenting has been even harder than normal during the pandemic. We are working to limit the impacts of the sixth wave on patients and families as much as we can. We want to thank everyone for their patience.
The number of staff, medical staff, learners and volunteers restricted from entering CHEO for COVID-related reasons is as high as it's ever been during the pandemic, which is unfortunately having an impact for...