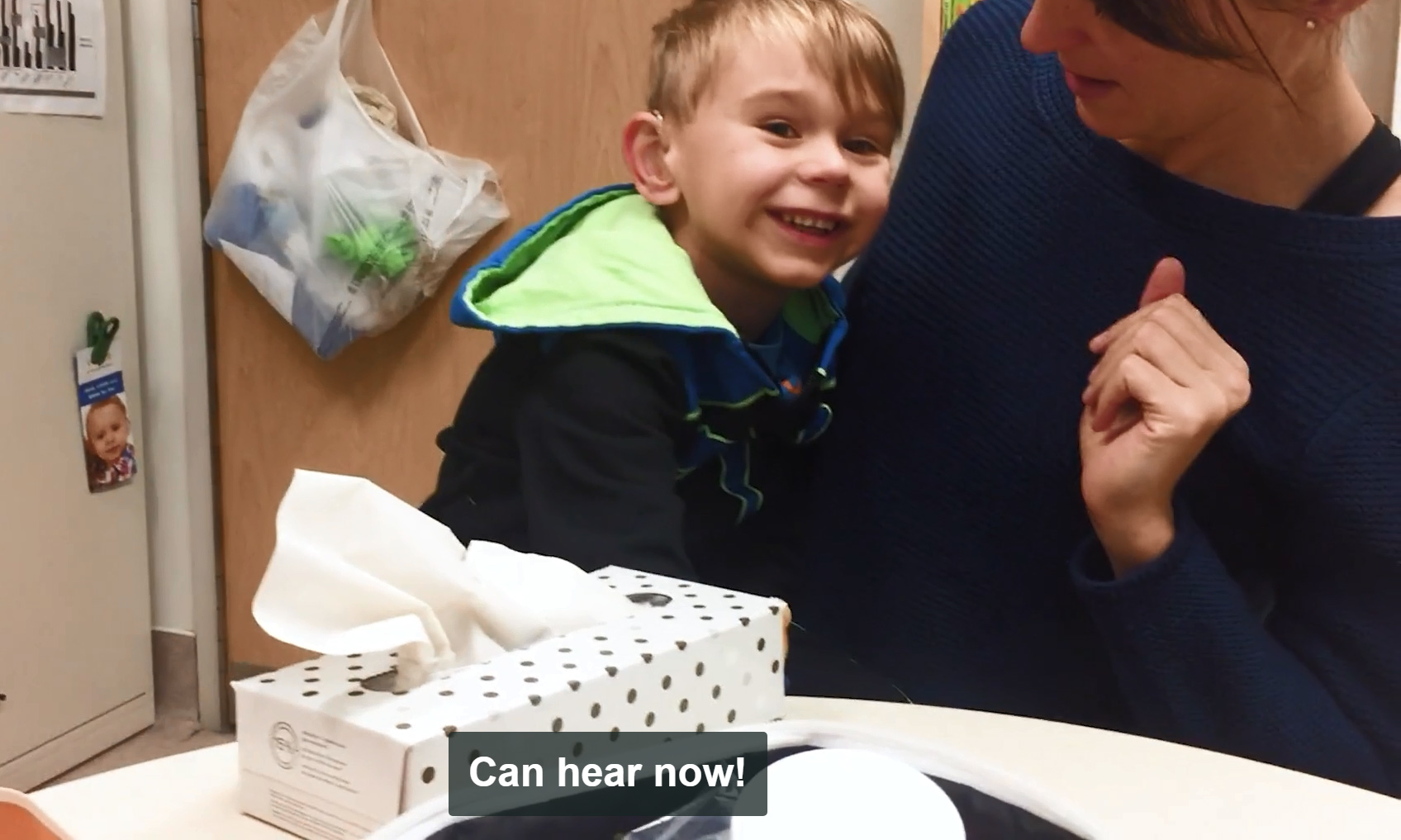 Posted on Tuesday, June 25, 2019 10:15 AM
Sarah thought her youngest son Dylan was just quiet and reserved. He wasn't a boy of many words.
When he was four and about to go into JK, Sarah, wanting to set him up for success, took him to a speech language therapist. The therapist suspected something, which triggered a referral to CHEO for a hearing test.
What they discovered blew Sarah away.
She had no idea Dylan was significantly hearing impaired. He had passed his infant hearing screening test. He had always been around people – his three...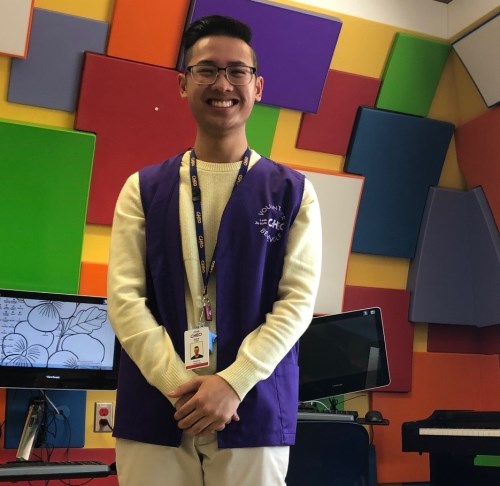 Posted on Monday, June 21, 2021 02:30 PM
Enjoy "Walk in our shoes," a new podcast about working — and in this episode, volunteering — at CHEO during the COVID-19 pandemic. These are brief conversations with CHEO's president and CEO, Alex Munter.
Latest episode: Xeius Tran, volunteer playroom monitor
Volunteers give their time to enhance the experience of children, youth and families coming to CHEO. Although we currently have over 700 volunteers in many different roles, for everyone's safety, the number of volunteers onsite at CHEO has...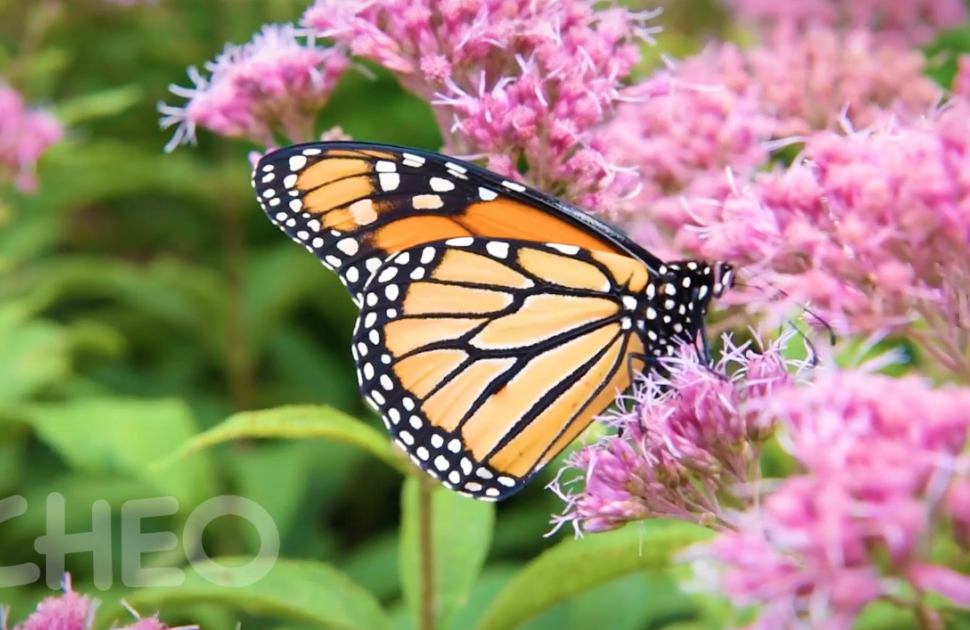 Posted on Saturday, June 19, 2021 09:00 AM
Team CHEO stands alongside and support all families who carry the pain of losing a child, during our annual memorial and each other day of the year. Our annual Butterfly Release is an opportunity to come together, reflect on and remember the lives of infants, children and youth lost too soon. This memorial is put together by CHEO, the CHEO Foundation and Roger Neilson House in collaboration with The Compassionate Friends.
This is our second year gathering virtually for this memorial. Though we can't...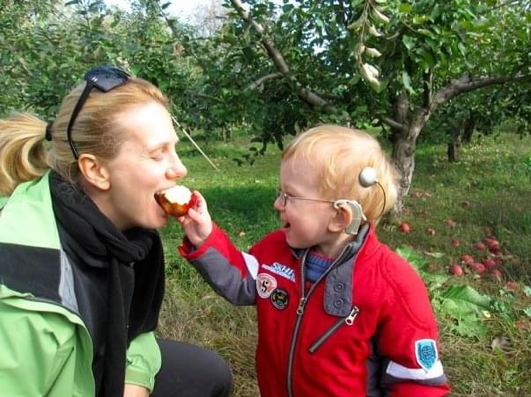 Posted on Wednesday, June 09, 2021 02:15 PM
Sandra and Andrej are living their #BestLife, one step at a time
Like many seasoned runners, Sandra's motivation to move comes from a place much deeper than a physical fitness goal. When the steps are heavy, the breaths are short and the finish line is far, Sandra draws inspiration from the person in her life who has never quit or let adversity stand in his way — her incredible son Andrej.
Andrej and his twin brother came into the world at just 24 weeks old, weighing just...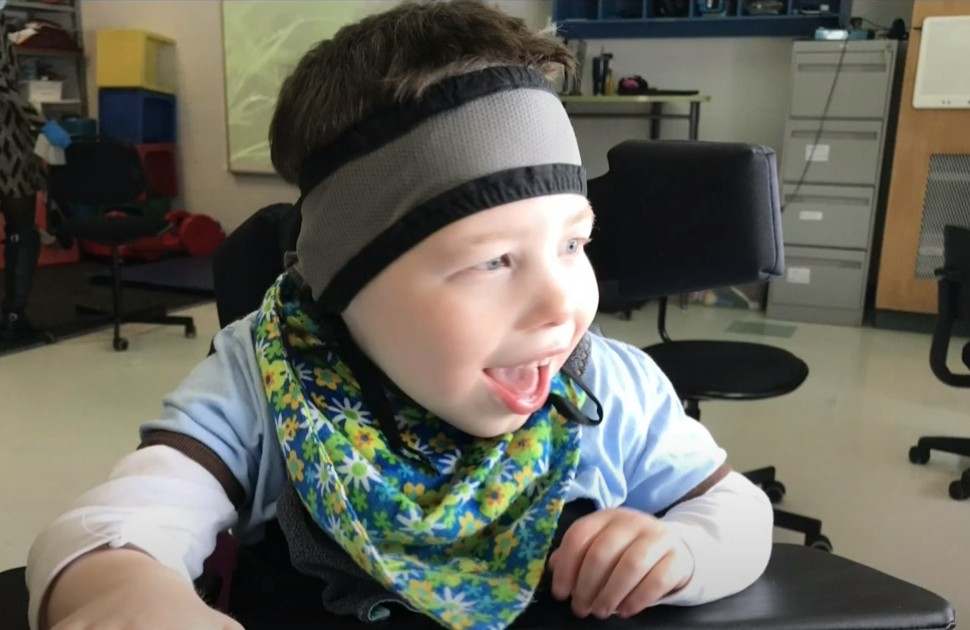 Posted on Thursday, May 20, 2021 12:29 PM
Graham Anderson, 5, loves to play.
"Graham loves anything with music, anything that lights up," said his mother, Hilary Vail.
Graham has a rare genetic disorder. Staff from the CHEO Adaptive Toys and Tech Centre worked with Graham and Hilary to ensure he had toys adapted to his needs so that he could play with his peers at the CHEO pre-school.
CHEO's Adaptive Toys and Tech Centre transforms kids' toys into innovative learning tools for children with special needs.

"Graham could access toys that lit...