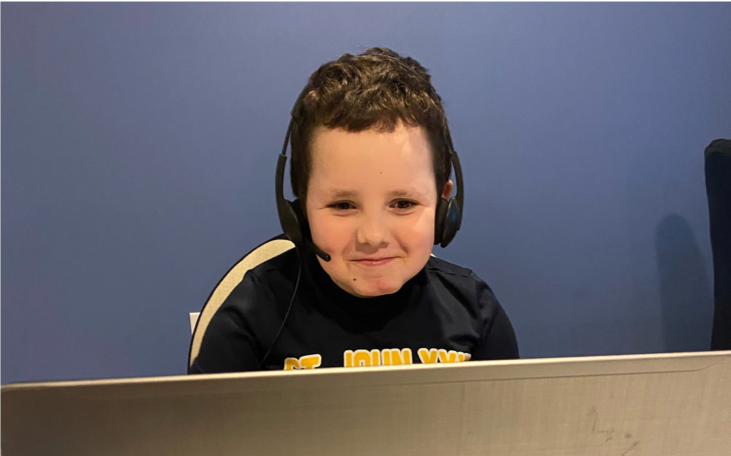 Posted on Wednesday, February 10, 2021 01:52 PM
With his headphones on and the top of his head just barely peeking up over the top of his laptop screen, Hunter (age 9) has a big smile on his face as he participates in morning attendance with his virtual school classmates. Next to him at her own computer, his sister Madison (age 6) is also gearing up for a day of online learning.
"Our mornings are very routine," says their mom, Ananda Nicholas. "We have breakfast at 8:00 am, then they get dressed and have 20 minutes of 'get the wiggles...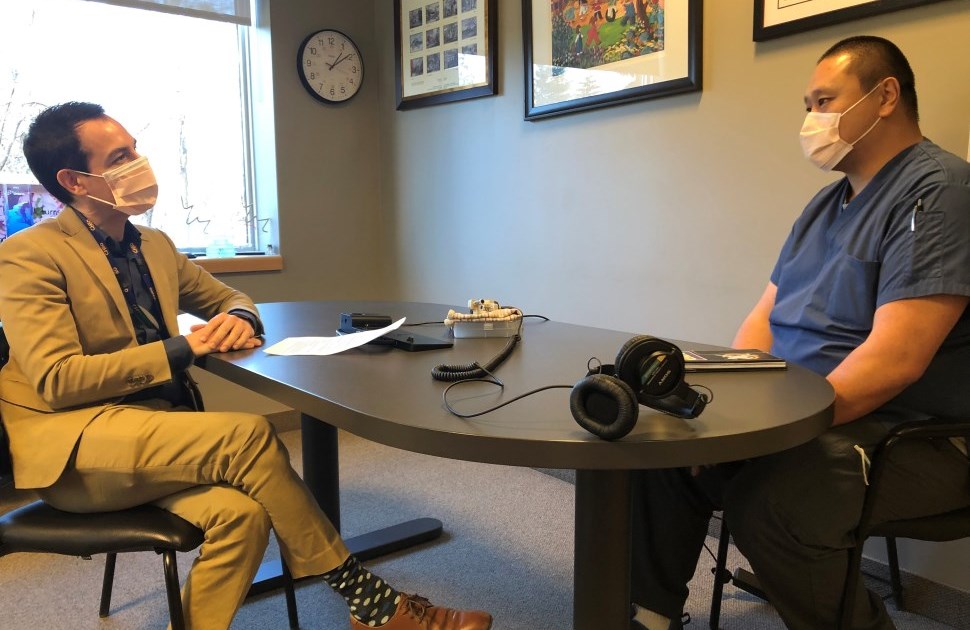 Posted on Monday, February 08, 2021 09:39 AM
Enjoy "Walk in our shoes," a new podcast about working at CHEO during the COVID-19 pandemic. This podcast series features brief conversations between CHEO's president and CEO, Alex Munter, and various staff and medical staff.
Episode one: Jackson Wu, Environmental Services
Posted on Friday, February 05, 2021 04:20 PM
'I can't wait to see my grandchildren'
CHEO answers the call for support in the vaccine rollout in across Ottawa
At 85 years young, Bobbie Desormeaux is a touch older than the children and youth CHEO staff and medical staff are used to seeing. However, thousands of senior citizens like Bobbi have been interacting with members of Team CHEO since COVID-19 vaccines started to rollout across Ottawa.
"We were counting down the days! It was so good to see the staff here get the vaccine too...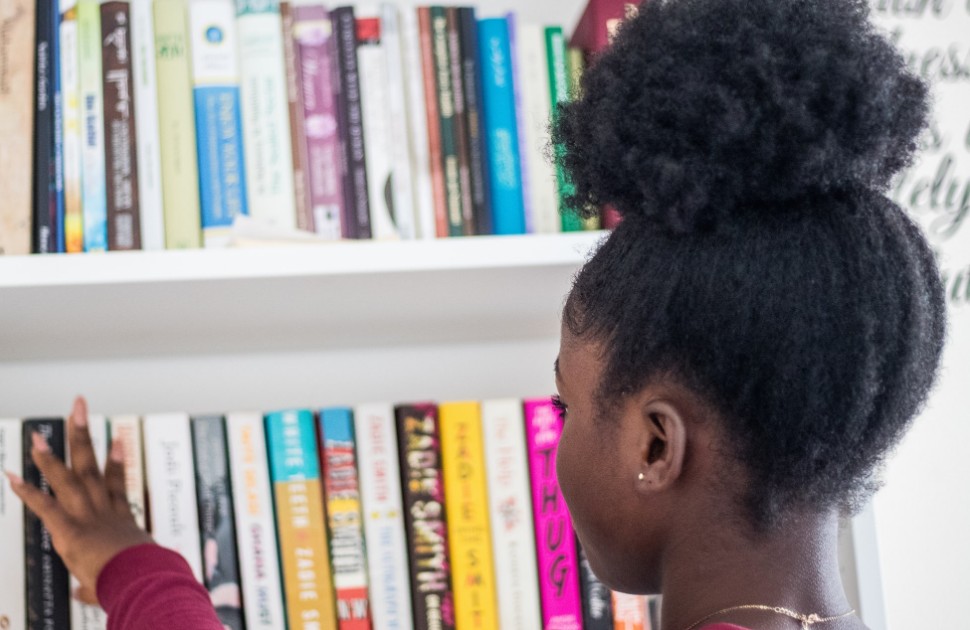 Posted on Monday, February 01, 2021 12:23 PM
Black History Month takes place each February and is an opportunity to honour the legacy of Black Canadians and communities across our country. At CHEO, we will be recognizing this month by sharing a variety of resources and education opportunities for CHEO staff and medical staff, their families and our community.
Throughout the month we will be sharing resources, events and information — including a virtual Black History Month book reading for kids and parents alike! Follow us on Twitter for...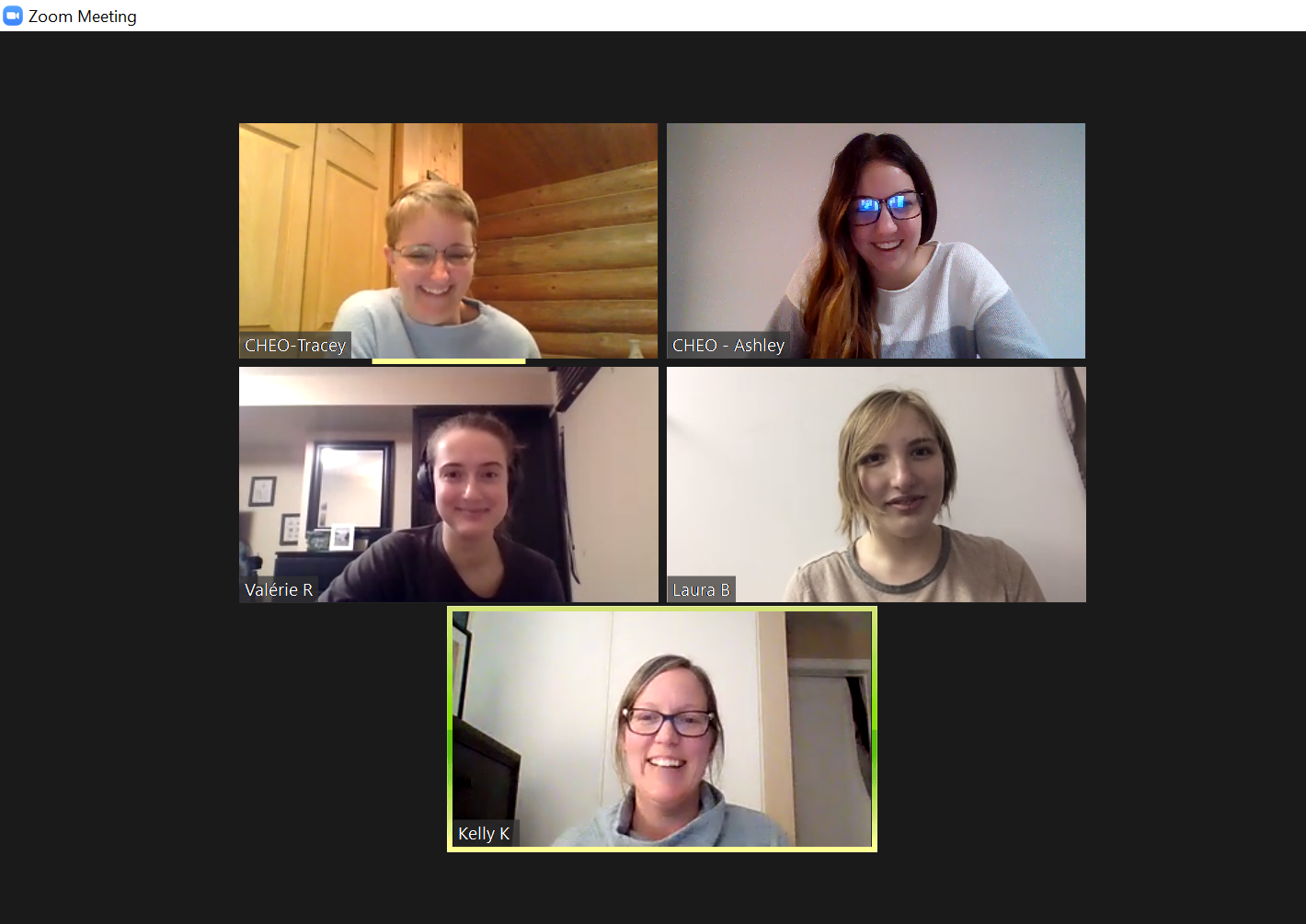 Posted on Monday, January 04, 2021 09:00 AM
From the launch of the Virtual Emergency Department — the first of its kind in Canada — to outpatient clinic visits through Zoom or drive-thru, CHEO has hit the ground running to make our services more accessible to families during the COVID-19 pandemic.
As part of this shift, CHEO's Autism Program recently launched "Chill and Chat", a virtual hangout program to help teens with autism cope with the social isolation of the pandemic.
"My favourite part of the group is being able to tell...