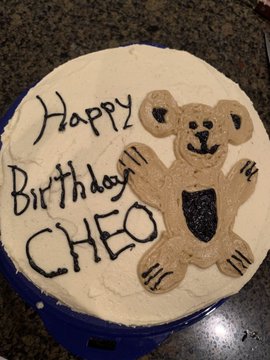 Posted on Sunday, May 17, 2020 03:40 PM
Today - May 17 - is CHEO's 46th birthday! To help us virtually celebrate, we asked you to send us a photo of your COVID-19 baking or birthday decorations using #CHEObirthday! Here are some of your great creations:












We loved seeing your fun photos! We hope you had a great time baking and eating these treats, and putting up decorations....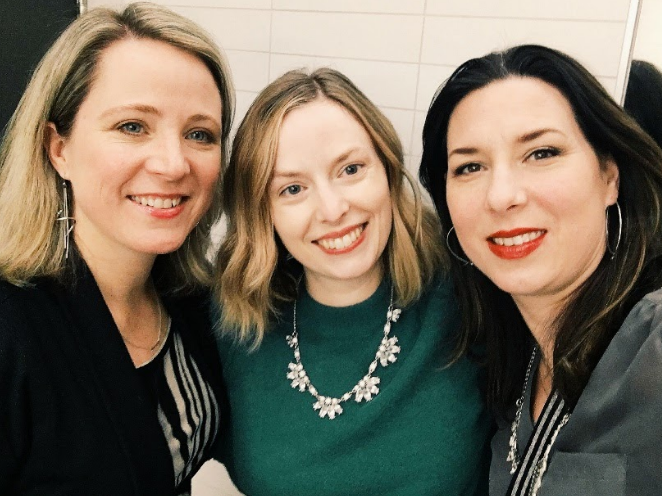 Posted on Thursday, May 14, 2020 01:32 PM
This week (May 11-17) is National Nursing Week. It is a time to celebrate and thank the amazing nurses throughout CHEO who help children and youth live their best lives. Here are a few of the many great nurses who care for kids in CHEO's ambulatory care clinics:
Photo Gallery: Nursing week 2020 will appear here on the public site.
More information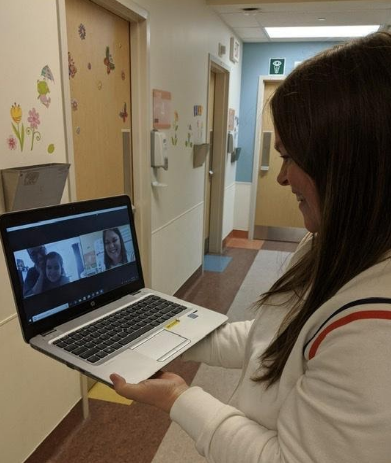 Posted on Monday, May 04, 2020 10:31 AM
Thanks to new virtual care options at CHEO, Karen Perreault, Nurse Practitioner, who mostly cares for children and youth with sleep-disordered breathing, is able to deliver what matters to families — keeping their scheduled appointments. Karen is now back to consulting with 50 children and youth per week, the same number she was seeing before the COVID-19 pandemic.
"I generally have my first visit with kids and families on CHEO's new secure Zoom application," Karen says. "This really helps because...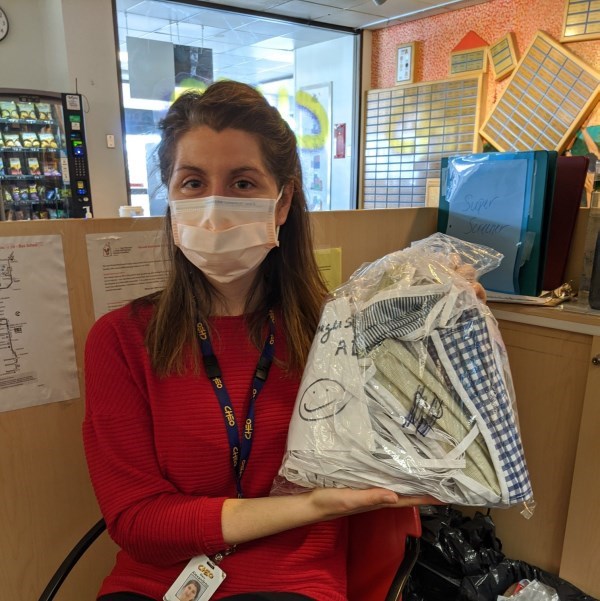 Posted on Friday, May 01, 2020 01:34 PM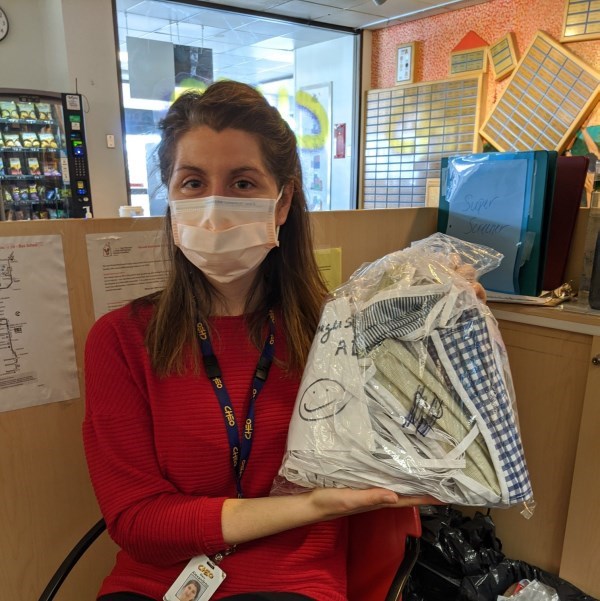 We recently received our first donation of handmade non-medical face masks from our lovely sewing community. Thank you to Michelle Contant, mother of Sophie Contant who works at CHEO as a Patient Service Clerk, for answering our call for donations right away. Check out this message from Michelle about what inspired her to sew non-medical masks for CHEO:
Dear CHEO

My daughter Sophie Contant was 4 years old when she had a hernia operation at CHEO. She

was so well taken care of. She is...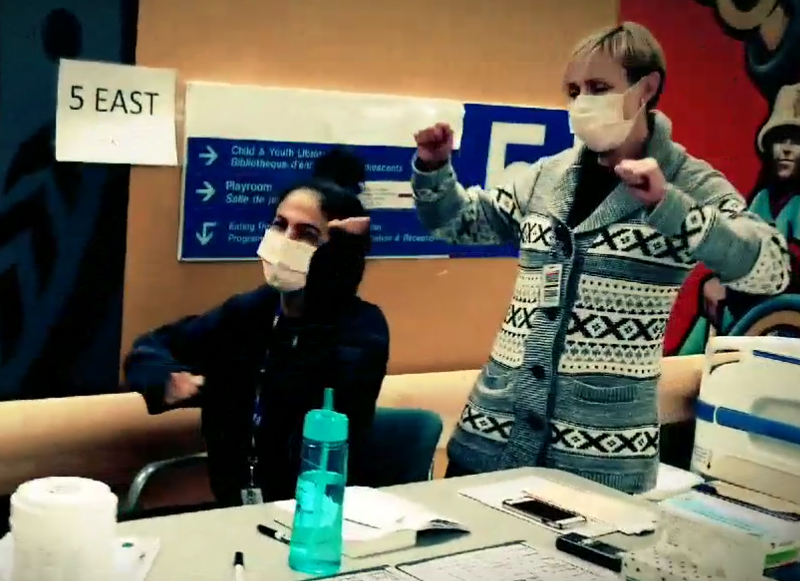 Posted on Wednesday, April 29, 2020 04:06 PM
Today is #InternationalDanceDay! At CHEO we're practicing physical distancing and dressed up in our personal protective equipment to keep everyone safe. But that doesn't stop us from busting a move and putting a little boogie in our step while we have a dance party. We promise you we're all smiling, laughing and singing along behind our masks.
Dancing is a great way to keep active and have some fun at the same time. Consider having a dance party at home with those who live in your house or host a...