Alex Munter
President and Chief Executive Officer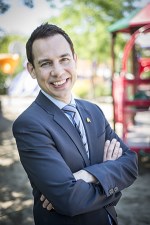 Alex Munter can be reached at amunter@cheo.on.ca
Alex Munter is President and Chief Executive Officer at CHEO, bringing to the role more than 25 years of leadership in health and social services and an incredible commitment to helping children, youth and families in our community and beyond.
CHEO is one of Canada's few stand-alone, full-service tertiary pediatric health and research centres, serving the national capital region, eastern and northern Ontario, western Quebec and Nunavut. Since joining CHEO in 2011, Alex has helped the organization evolve from a 20th Century hospital to a 21st Century integrated child and youth health system to better deliver on its vision of the best life for every child and youth.
Over the past nine years, CHEO has become a digital heath leader, among the top 1% of Canadian hospitals. The organization has cut wait times, increased safety and improved efficiency through pioneering use of Lean methodologies in a pediatric setting. CHEO has twice been named best place to work in Canadian health care by Forbes, twice named one of Canada's most admired corporate cultures by Waterstone Human Capital and ranked one of the world's best children's hospitals by Newsweek. It's also been rated a best Ontario hospital in which to practice by physician engagement surveys, earned highest ratings for patient satisfaction and has been named one of Ottawa's top employers nine times. Through its work pioneering the Kids Come First Health Team in eastern Ontario and the Kids Health Alliance in Ontario, CHEO has played a leadership role beyond its walls to create a better-connected health system that benefits children and families alike.
During his tenure, CHEO has also seen significant growth in patient and family engagement in research, improved integration of research into clinical care and grown its leadership in research in molecular biomedicine, health information technologies and at the bed side.
A respected leader in the Canadian health-care system, Alex sits on the boards of the Ontario Hospital Association, Children's Mental Health Ontario, Kids Health Alliance and the Health Insurance Reciprocal of Canada (HIROC). He has been appointed to a wide variety of government advisory committees on topics ranging from health-system funding reform, health-care worker influenza immunization, health-information systems renewal, childhood obesity, public health-system capacity, immune globulin therapy funding and system efficiency and alignment. During the 1990's, he was very involved in the restructuring of hospital and other health services in the Ottawa area as a member of the District Health Council.
Prior to joining CHEO, Alex was Chief Executive Officer of the Champlain Local Health Integration Network (LHIN) — the provincial government agency responsible for planning, integrating and funding health services in the region. He strengthened the region's health system by making strategic investments at hospitals and community-based agencies in both urban and rural areas in the region. In particular, he made great strides in improving care for the elderly by putting in place programs that help vulnerable seniors stay independent and healthy in their own homes for as long as possible. Prior to joining the LHIN, Alex was Executive Director of the Youth Services Bureau (YSB), one of Ontario's largest accredited children's mental health agencies. During his tenure, the organization grew by one-third, adding services and expanding its reach. It won recognition for a ground-breaking new health clinic for street-involved youth, the establishment of a youth mental health hub and launch of innovative new clinical mental health programs, closer co-ordination between hospitals and community mental health providers, new programs to help at-risk youth find and keep jobs and new measures to improve the agency's governance, efficiency and service quality.
Alex was a City and Regional Councillor in Ottawa from 1991 to 2003. From 1997 onward, he headed council committees responsible for health and social services with oversight of the city's $550 million human services budget. In that role, he led Council to unanimously adopt pioneering smoke-free regulations in 2001; helped open new child-care centres, expand the number of child-care spaces, and expand public health programs for children and youth; worked with provincial government to oversee the transfer of ambulance services and social housing to the municipal level; initiated Canada's first comprehensive public access defibrillator program; expanded long-term care for seniors; funded hospital expansions and worked with the Community Care Access Centre and community support agencies to improve at-home support services for seniors and people with disabilities.
Alex holds a Bachelor of Social Sciences (BSocSc) degree from the University of Ottawa, a Master of Science (MSc) degree in Behavioural Science from the London School of Economics and a professional designation as a Certified Health Executive (CHE) from the Canadian College of Health Leaders. After leaving city government, he was a Visiting Professor in the School of Political Studies at the University of Ottawa, teaching there and at Montreal's Concordia University.
Alex has brought his leadership to a wide variety of community organizations, previously co-chairing the National Network on Ethnocultural Communities and AIDS, chairing the Ottawa Local Immigration Partnership, sitting on the Ontario Advisory Council on Multiculturalism and being a member of the boards of the Community Foundation of Ottawa, Ottawa Art Gallery and Ottawa-Carleton Children's Aid Society.
Alex has won numerous awards from a wide range of organizations for his contributions to the community, including the Centre for Addiction and Mental Health, the Canadian Institute for Child Health, United Way/Centraide Ottawa, the Federal Business Development Bank, l'Association Canadienne-Française de l'Ontario d'Ottawa, Leadership Ottawa and the Ontario Association of Social Workers. In the 1990s Alex was awarded the Ontario Volunteer Service Award. Most recently, in 2012, he was awarded the Ontario Francophonie Award and the Queen's Diamond Jubilee Medal. In 2019, he received the Outstanding Alumni Award from the University of Ottawa Faculty Of Social Sciences.
Darlene Arseneau
Senior Vice-President Corporate Services & Chief Financial Officer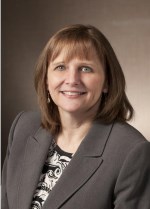 As Vice-President Corporate Services and CFO, Darlene provides leadership in many areas and champions the financial health of CHEO, in support of the children, youth and families. Areas of responsibility includes finance, strategic sourcing, material management, clinical engineering, food services, medical imaging, facilities and security. The team of dedicated staff provide services and support that ensures a positive experience for the patients and their families. Darlene brings a wealth of experience to CHEO's leadership, having been responsible for corporate and financial management of complex and changing organizations in health care and higher education sectors. During her many years of senior executive experience, she has been responsible for finance, facilities, IT, contracting, research funding and governance, to name but a few and has shaped the infrastructure in merged corporations and developed strong and inspired teams to ensure system integrity and sustainability.


Prior to joining CHEO, Darlene served as Vice-President Corporate Services and CFO of Genome Canada, a government agency that funds cutting-edge research at the CHEO Research Institute and across the country. In addition to her hospital experience, she had previously worked at McMaster University and at Hamilton Niagara Haldimand Brant Community Care Access Centre. Darlene is a proven leader, works collaboratively with key stakeholders, holds a Bachelor of Business Administration from Wilfrid Laurier University and is a Chartered Professional Accountant.
Tammy DeGiovanni
Senior Vice-President and Chief Nurse Executive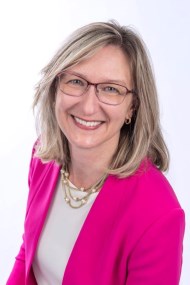 Tammy started at CHEO in 1995 as a Registered Nurse working on the Inpatient Surgical Unit as well as in the Emergency Department. She has since served in leadership roles across the organization from Inpatient Medicine to Health Records and e-health. For many years, Tammy led the Ambulatory Care portfolio and was a leader of our Electronic Health Record implementation as Chief Nurse Information Officer.
Tammy joined the Executive Team in 2021 in the role of Senior Vice President and Chief Nurse Executive. Her portfolio includes Critical Care and Surgical Services, Inpatient Medicine, Hematology/Oncology, Ambulatory Care, Pharmacy and the Emergency Department. She also supports the Champlain Maternal Newborn Regional Program as well as the National Newcomer Navigation Network. As Chief Nurse she is proud to be working with our dynamic and professional nursing team throughout CHEO.
As a graduate of the University of Ottawa School of Nursing and Telfer School of Management, Tammy holds a Bachelor of Science in Nursing and her Master's of Health Administration. She also earned her CHE designation through the Canadian College of Health Leaders. She was also appointed to the Ottawa Board of Health in 2019 and currently serves as their Vice-Chair.
Monique Lugli
Vice President Child Development and Community Services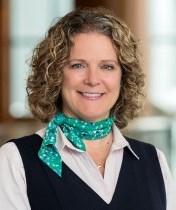 As Vice President of Child Development and Community Services, Monique's responsibilities include development and rehabilitation and autism programs located across the region, the CHEO School, regional genetics program, palliative care, professional practice, integrated care delivery including CHEO's role in the Kids Come First Health Team and the School-based Rehabilitation and Community Discharge Team. Monique also supports provincial programs including Newborn Screening Ontario, BORN Ontario and the Kids Health Alliance.
Monique is an experienced leader, warm and engaging and committed to CHEO's vision, mission and values.
Monique started her career as a speech language pathologist and has an impressive track record of leadership across different sectors including hospitals, home care, public health and government. She spent 14 years as a speech language pathologist in Ontario and British Columbia, working both for public provider organizations and a thriving private practice. Running her own successful business and having a passion for lifelong learning made her pursue an MBA, and after graduation she held the position of Executive Director, Community Services for the North Bay Parry Sound District Health Unit for five years. There, she led community services in an area that included dozens of municipalities and nine First Nation communities. She returned to Ottawa, where years prior she had lived as an undergraduate student at the University of Ottawa, to work for the federal government. Her most recent role there was as Chief of Staff to the Minister of Health.
Dr. Lindy Samson
Chief of Staff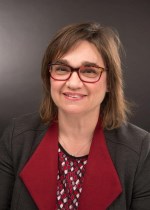 Dr. Lindy Samson is the Chief of Staff and Chief Medical Officer, as well as being a staff physician in the Division of Infectious Diseases. In addition, she holds an academic appointment as Associate Professor in the Department of Paediatrics at the University of Ottawa's Faculty of Medicine and is a Clinical Investigator at the CHEO Research Institute.


Dr. Samson obtained her medical degree from McMaster University School of Medicine in Hamilton in 1990. She completed her Pediatrics and Pediatrics Infectious Diseases residencies at CHEO. Dr. Samson then completed further training in Pediatric HIV and Clinical Epidemiology at the Hospital for Sick Children (SickKids) and the University of Toronto. Moving back to CHEO, she worked for some time before serving as the Chief of the Division of infectious Diseases for over 10 years.

Her academic and research work is focused on pediatric HIV, the impact of social determinants on the health of children and youth and teaching/evaluating the Health Advocate and Leadership Roles across the continuum of learners.

Dr. Samson was appointed Chief of Staff in April 2016. As CHEO's senior physician leader, she is responsible for organizing the activities of the medical staff and for ensuring the quality of clinical care and patient safety. In this role, she works closely with the CEO and the Executive Team, and reports directly to the Board of Trustees.
Dr. Jason Berman
Vice-President Research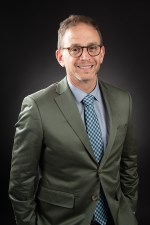 Dr. Jason Berman is the CEO and Scientific Director of the CHEO Research Institute and the Vice-President Research at CHEO. He is also a Full Professor in the Department of Pediatrics at the University of Ottawa. Previously he served as Associate Chair, Research, Department of Pediatrics, and Professor of Pediatrics, Microbiology & Immunology and Pathology at Dalhousie University and interim Vice President Research, Innovation and Knowledge Translation for the IWK Health Centre in Halifax, Nova Scotia. He has overseen the pediatric leukemia program for the Maritimes since 2005 and chairs an international clinical trial for children with Down syndrome and myeloid leukemia. He is internationally recognized for pioneering research using zebrafish to study childhood cancers and rare inherited diseases. His laboratory has served as the Atlantic node of the Centre for Drug Research and Development and a national hub for zebrafish modeling of orphan diseases. He has been co-chair of the C17 Childhood Cancer Network Developmental Therapeutics Committee and Director of the Clinician Investigator Program and Medical Research Graduate Program at Dalhousie. He is president of the Canadian Society for Clinical Investigation, vice president of the Canadian Hematology Society and a founding member of the Canadian Rare Disease Models and Mechanisms Network.
Watson Gale
General Counsel and Chief Privacy Officer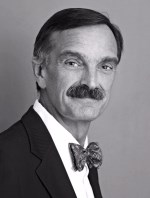 Watson Gale is CHEO's General Counsel and Chief Privacy Officer. Watson brings over 30 years of experience in law and executive management to his role together with an extensive background in governance.

Watson has a business background and a long history of working with not-for-profit and charitable organizations, including being on the board of directors of several key organizations in Ottawa. In addition to practicing law in Ontario, Watson was called to the bar in both Nunavut and the Northwest Territories and has a strong interest in Canada's amazing northern regions.
Mari Teitelbaum
Vice President of Strategy, Quality and Family Partnership and Chief Innovation Officer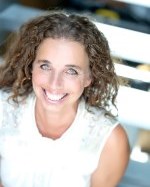 Mari Teitelbaum is the Vice President of Strategy, Quality and Family Partnership and Chief Innovation Officer. Her unique background and her passion for applying technology to improve health care systems make her an asset to CHEO's team.


Mari started her career as an electrical engineer, where she recognized the value of technology to enable efficiency and effectiveness. After ten years in the high tech industry, she decided to go back to school and get her Masters of Health Administration at the University of Ottawa. As the daughter of a CHEO physician and a mother herself, she passionately believed that she could use her technology skills to help clinicians care for kids in this community.

Mari completed her MHA residency in CHEO's Information Services/Information Technology department, building a five-year strategy for the hospital which included the path to an electronic health record. She then joined the team at BORN (Better Outcomes Registry & Network) as Manager of Health Informatics. Her skills and enthusiasm were quickly recognized, promoting her into the leadership team responsible for the delivering on the promise of BORN.

Mari spent five years as the Director of BORN Ontario, solidifying the organization and building a large and complex electronic database – learning all about how clinicians use technology and, more importantly, how they can use the information it provides to improve clinical care. She also worked to set the strategic direction of that organization, secured significant funding, and forged strong relationships with key government and clinical partners.
Joanne Lowe
Vice president Mental Health and Addictions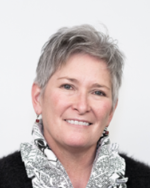 Joanne Lowe was a leader at CHEO's mental health program until 2011 and is currently Executive Director of the Youth Services Bureau (YSB). She will continue in that role but now wears a new hat as well, as CHEO's new Vice President of Mental Health and Addictions — a first of its kind role across Canadian pediatric hospitals.
She is responsible for all of our clinical mental health programs and the Ontario Centre of Excellence for Child and Youth Mental Health and splits her time between YSB and CHEO evenly. The greatest increase in demand for our services over the past decade has come from young people in mental health crisis. It's clear that this challenge can't be solved within the walls of CHEO alone. Joanne's appointment to this shared role between CHEO and YSB is intended to advance our common goals of preventing children and youth coming into the Emergency Department if they can be helped elsewhere, improving capacity to respond to the needs of those who are high-risk, improving pathways for follow-up and improving transitions across age span from childhood to adulthood
Dr. Ciarán M. Duffy
Chief of Pediatrics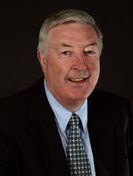 Dr. Duffy has been Chief of Paediatrics and Professor and Chairman, Department of Paediatrics, Faculty of Medicine, University of Ottawa since April 2011. He was previously Professor and Associate Chairman of the Department of Paediatrics at McGill University and Director of the Division of Rheumatology and Associate Paediatrician-in-Chief at The Montreal Children's Hospital.


After moving to Canada from Ireland in 1982, he completed his paediatric residency at The Children's Hospital of Western Ontario in London, a research/clinical fellowship in paediatric rheumatology at The Hospital for Sick Children in Toronto, and a Master's degree in Science (Clinical Epidemiology and Biostatistics) at McMaster University in Hamilton.

Dr. Duffy has wide experience in teaching and is a very active researcher. His clinical focus is on paediatric rheumatology with a particular interest in juvenile idiopathic arthritis (JIA). He is also the principal investigator for a national study called "LEAP" (Linking Exercise, Activity and Pathophysiology) in Juvenile Idiopathic Arthritis: A Canadian Collaborative Team, involving 12 pediatric centres.
Dr. Kathleen Pajer
Chief of Psychiatry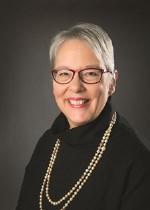 Dr. Pajer joined CHEO in 2014 as the Chief of Psychiatry, and Professor of Psychiatry, University of Ottawa Faculty of Medicine. Dr. Pajer became the Chair of the University Department of Psychiatry on July 1, 2017. She currently sits on the editorial board of the Canadian Journal of Psychiatry and recently ended an 8-year term on the editorial board of the Journal of the American Academy of Child and Adolescent Psychiatry. Prior to this job, she was the Chief of Psychiatry at the IWK Health Centre in Halifax for three years and Senior Physician of the IWK Mental Health and Addictions Program, where she was also Professor of Psychiatry and Pediatrics at Dalhousie University Faculty of Medicine. She has a keen interest in system change, continuous quality improvement, and patient-focused care and research.


Dr. Pajer completed her M.D. at the University of South Alabama and later completed her Psychiatry residency at the Yale School of Medicine. While at Yale, she also obtained a Master's in Public Health (Chronic Disease Epidemiology). Dr. Pajer is the recipient of numerous grant awards, including funding by the U.S. National Institutes of Health. In 2009, she was recognized as one of "America's Top Psychiatrists". She was one of six women honoured at the Women Reshaping the World Conference held in Halifax in 2013.

In the past five years, she has also been developing a blood test to diagnose depression in teens. She has studied the biological mechanisms for female anti-social behavior for almost 20 years. Check out her TED talk.
Dr. David Rosen
Chief of Anesthesiology and Pain Medicine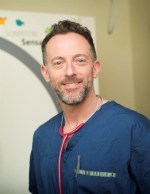 Dr. David Rosen joined CHEO in 2005 and was appointed to Chief of CHEO's Department of Anesthesiology and Pain Medicine in July of 2017.


Dr. Rosen attended the University of Toronto Medical School. He completed a residency in Anesthesia at the University of British Columbia followed by fellowships in Pediatric Anesthesia (UBC) and Pediatric Critical Care Medicine (U of T).

In 2004, he relocated to Ottawa to support his spouse who worked for the Department of Foreign Affairs. This prompted further temporary moves to Budapest and then Boston, where he was a consultant at Boston Children's Hospital working in Cardiac Anesthesia and Cardiac Critical Care Medicine, and an Instructor at Harvard Medical School.

At CHEO, Dr. Rosen has divided his time between Anesthesiology and Critical Care Medicine. In addition to his role as Chief of Anesthesiology and Pain Medicine, he is also the Director of Pediatric Cardiac Anesthesia, a member of the Research Ethics Board and the Professionalism Education Lead for the University of Ottawa Anesthesia Residency Program.

Dr. Rosen also serves as the Chair of the Canadian Pediatric Anesthesia Society and is a member of the Pediatric Committee of the World Federation of Societies of Anesthesia.
Dr. Jean-Philippe Vaccani
Chief Department of Surgery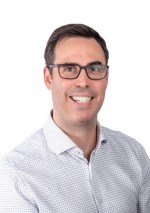 Dr. Vaccani is a native of Ottawa. He graduated from The University of Ottawa medical school in 1997 and Otolaryngology- Head & Neck surgery residency at The University of Ottawa in 2002. He then completed a fellowship in Pediatric Otolaryngology at the Royal Children's Hospital in Melbourne, Australia.

Dr. Vaccani was appointed Chief Department of Surgery at CHEO in January of 2021 and continues as the Chief of the Division of Otolaryngology Head & Neck Surgery. As Chief of the Department of Surgery Dr. Vaccani co-leads the perioperative patient care leadership team with Dr. Rosen, Chief of Anesthesia; he is a member of CHEO's executive leadership team and CHEO's site Chief for the uOttawa Academic Department of Surgery.

Dr. Vaccani was previously the Deputy Chief of Staff at CHEO in which he was the educational liaison between CHEO and the University Of Ottawa Medical School.
Dr. Ken Farion
Medical Director, Quality and Systems Improvement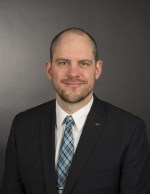 Dr. Ken Farion is the Medical Director of Quality and Systems Improvement and an investigator with the CHEO Research Institute. Dr. Farion completed his emergency medicine training at the University of Toronto in 1998, and his pediatric emergency medicine subspecialty training at the Children's Hospital of Eastern Ontario (CHEO), where he has been on staff ever since. He also practiced emergency medicine at The Ottawa Hospital from 1998-2006.


As CHEO's Medical Director of Quality and Systems Improvement since 2011, Dr. Farion works to engage CHEO's staff and physicians in continuous quality improvement initiatives, using Lean improvement and management methods known as CHEOworks. Beginning in 2016, Dr. Farion will also be the Medical Lead for the Epic Benefits Realization program, helping to identify and quantify the improvements to care delivery, patient outcomes, and patient & provider satisfaction that will be achieved with adoption and optimization of a fully electronic health record using Epic.

Dr. Farion has served as the Associate Medical Director of CHEO's Emergency Department from 2006-2011, and then Medical Director and Chief from 2009-10 (Acting) and 2011-2015. Throughout his career, he has helped to develop and implement innovative improvements to the delivery of care in the Emergency Department, and in coordination with other parts of the hospital.

Dr. Farion conducts a variety of clinical and health systems research at CHEO while collaborating with other researchers at the uOttawa Faculty of Medicine, uOttawa's Telfer School of Management, as well as across Canada through the Pediatric Emergency Research Canada (PERC) network.